In 1979, the outstanding violin virtuoso violinist Vladimir Spivakov united the best musicians of the Russian capital in the chamber orchestra "Moscow Virtuosi". In Solomon Volkov's book Dialogues with Vladimir Spivakov, the maestro recalls: "The aura of this constellation of bright talents was unique". The principles of the legendary partnership of musicians remain inviolable today. The Star Ensemble of Soloists and Concert Masters of the Best Moscow Orchestras, which included members of the renowned Borodin Quartet Mikhail Kopelman, Andrei Abramenkov, Dmitry Shebalin and Valentin Berlinsky, handed over the baton to new generations of talented musicians, winners and laureates of international and national competitions. Not only professionalism and skill, but also human qualities and a high ethics of relations have always been and remain in the first place.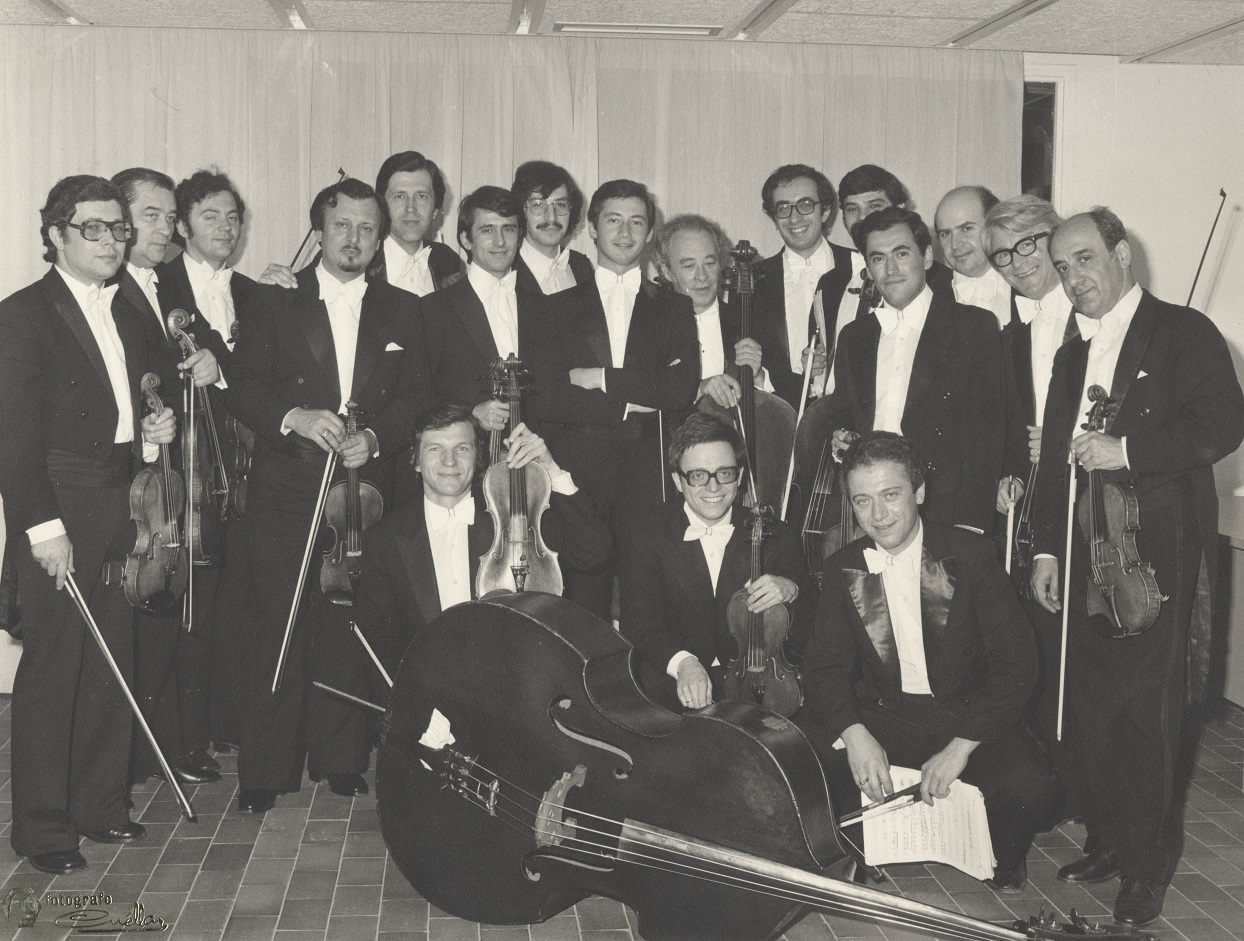 Today musicians do not have undeveloped areas of the world's cultural space. The orchestra's concerts are triumphant in European countries, the USA, Canada, Mexico, South America, Israel, China, Korea, Japan, Turkey and others. The musicians perform not only in the best, most famous halls ("Concertgebouw" in Amsterdam, "Musikverein" in Vienna, "Royal Festival Hall" and "Albert Hall" in London, "Pleyel" and "Th?tre des Champs Elys?es" in Paris, "Carnegie Hall" and "Avery Fisher Hall" in New York, "Suntory Hall" in Tokyo, etc.), but also in ordinary concert halls of small towns.
The geography of Moscow Virtuosi tours also includes all regions of Russia and the post-Soviet space. "For us, there are no small people or towns," says Vladimir Spivakov. Traveling around Russia is invaluable, and meetings with a wonderful audience are unique.
In different years, the orchestra has been performed by such outstanding musicians as Mstislav Rostropovich, Elena Obraztsova, Yehudi Menuhin, Vladimir Krainev, Saulus Sondeckis and Jesse Norman, Yuri Bashmet, Maxim Vengerov, Hibla Gerzmava, Evgeny Kisin, Misha Maisky, Denis Matsuev, Shlomo Mints, Mikhail Pletnev, Julian Rachlin, Giora Feydman, Michel Legrand, Pinchas Zuckerman. Excellent contemporary musicians Christian Zacharias, Vadim Repin, Peter Gut, Andres Mustonen, Dmitry Sitkovetsky, Vladimir Feltsman and others became conductors. Young talents make their debut and perform with the orchestra, some of them – violinist Daniel Lozakovich from Sweden, Israeli cellist Daniel Akta, Russian pianist Alexander Malofeev – have today become real stars on the stage. The concert programme entitled "Moscow Virtuosi. Today and Tomorrow", where the soloists are talented scholars of the Vladimir Spivakov International Charitable Foundation, laureates of international competitions.
In every performance, the Moscow Virtuosi succeeds in the main thing: to emotionally excite and intellectually entice anyone, even unprepared people, to give them the joy of communicating with musical masterpieces, to awaken in them a desire to come to the concert once again. For us, as Maestro Vladimir Spivakov says, creativity has become a necessity, and work has become an art that, in the words of Pablo Picasso, "washes the dust of everyday life from the soul".
"Moscow Virtuosi" treats traditions with care. The orchestra's extensive repertoire includes music from various styles and eras, from Baroque to works by Dmitry Shostakovich, Sergei Prokofiev, Bela Bartók, Astor Piazzolla, Krzysztof Penderecki, Rodion Shchedrin, Alfred Schnittke, Sofia Gubaidulina, Arvo Pärt and Giya Kancheli.
"Moscow Virtuosi" is the only Russian orchestra that has records under the famous labels BMG Classics and RCA Red Seal. The orchestra has released CDs not only with works of classical repertoire, but also with works by contemporary composers.
The orchestra continues its hard but joyful creative work, maintaining the highest performing level and the right to the ambitious title "Moscow Virtuosi". Here every musician is a bright personality, and together they form a world-class ensemble. What distinguishes him from many other chamber orchestras is a truly high European culture of ensemble performance, attention to the smallest details and nuances, careful, informal, active creative position in relation to the author's idea, bright artistry, love and respect for the audience who came to the concert.
The outstanding violinist and conductor Vladimir Spivakov has been the permanent artistic director and chief conductor of the Moscow Virtuosi Chamber Orchestra since its creation. It is thanks to Maestro Spivakov, his many years of painstaking work with the orchestra that Moscow Virtuosi are among the best chamber orchestras in the world, with a constant and grateful audience everywhere, recognition and the highest reputation that has been won over years of hard work and creativity.
Since 2003, the Orchestra's permanent rehearsal base has been the Moscow International House of Music.